Co-Op Escrow Services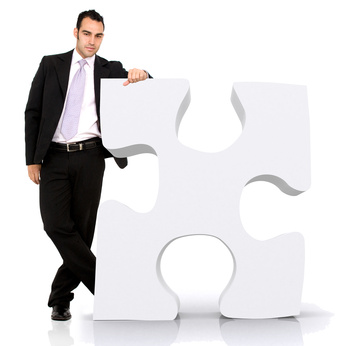 A co-op is a lot like a condominium. Instead of owning physical property, however, you buy a share in a corporation, which in turn owns the building. You receive a proprietary lease to live in a specific unit and your share in the company gives you a proportionate interest in the whole property. The lease generally gives you the right to live in the unit as long as you own shares, and there are restrictions on how the unit may be used.
Many co-ops do not allow you to buy shares with a mortgage, but there is a special type of mortgage, a share loan, used to purchase a co-op. In some cases, a bank may require you to establish an escrow account to cover the taxes and cooperative fees. Many co-ops also require buyers put anywhere from six months to two years' worth of maintenance in escrow. This is especially common for buyers with marginal financial situations.
Bayside Escrow has years of experience handling co-op escrow accounts. Our professional escrow officers can help set up escrow accounts for co-op buyers to satisfy bank or co-op requirements in a timely, professional fashion.
We handle every aspect of the Co-Op escrow by:
Providing full management and action as a neutral third-party to close the real estate transaction within the guidelines set forth in the contract while serving as the depository of funds and closing costs
Responding to all communications in a timely manner
Keeping all involved parties informed of the escrow progress every step of the way
Following mutual instructions expeditiously
Preparing escrow instructions and ensuring all documents are executed properly
Issuing receipts for deposits of funds in the trust account
Handling of loan documents and instructions from the new lender
Coordinating the services of a notary public
Ensuring proper proration and adjustment of taxes, HOA dues, etc.
Preparing and sending out the estimated and final settlement statements and HUD-1
Instructing the Title Company to record documents, such as the Grant Deed and Deed of Trust
Disbursing funds to proper parties and closing escrow, as authorized
Maintaining security and accountability of funds due to principals by providing several disbursement options
Closing escrow in accordance with mutually agreed written terms
Ordering all applicable reports and disclosures, such as the preliminary title report and HOA documents
Complying with city, state, and federal guidelines as applicable to the subject property
Obtaining approval of documents and reports from all parties
Securing payoff demands or beneficiary statements from existing lenders
Acquiring necessary documentation to clear outstanding liens attached to the property
Requesting demands conveyances of mortgages or the deed of trust to be paid off in escrow
---